HANDS UP 🙋🏼‍♀️ if you've been feeling like this recently:
Limiting beliefs, doubts, and fears around what you're capable of doing and worthy of receiving have been making it hard for you to take action.
And for some reason, your manifestations just aren't showing up in your physical reality despite following all the steps you're reading online and in books.
Meanwhile, you're still not living the abundant, freedom lifestyle that you have been craving for such a long time.
The biggest question on your mind right now? How do other women make it look so easy?

Sure, you've made a vision board, you've started journaling, and you're making time to visualize your desires. After all, that's what you're supposed to do, right?

But there's one big problem: You're not addressing the subconscious blocks that are preventing you from receiving all that you desire.

So, you feel stuck. Your bank account isn't looking as abundant as you'd like. You're on the verge of giving up, but you've decided to do something about it. And that's why you're here.

Introducing 1:1 coaching : No-fuss mindset coaching for women in business who aren't your average gal – they're creative boss babes. Dreamers with big ideas. Those who are ready to take life into their own hands and achieve success on their own terms.

It's time to get out of your own way and stop holding yourself back. This is your chance to completely reprogram how you feel about success, money, and yourself.

And that's where I come in.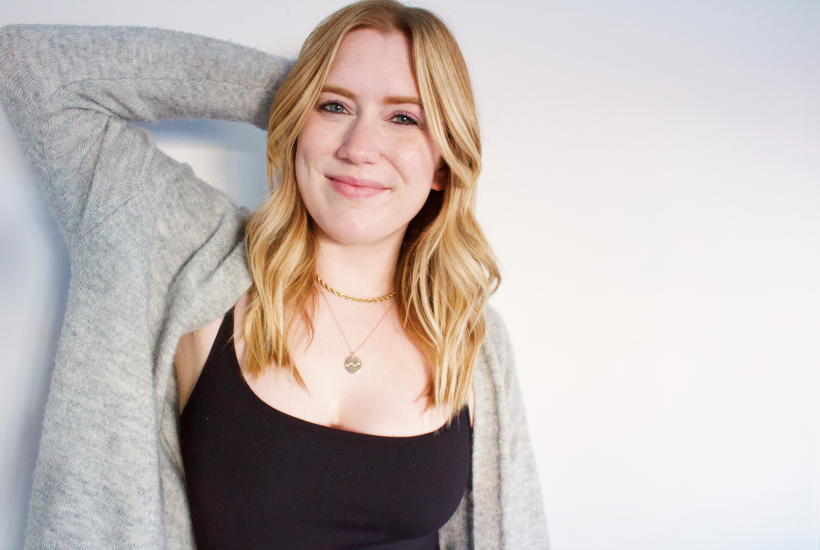 I'm Rachel. I'm a certified Life & Success Coach, Practitioner in Neuro-Linguistic Programming, Emotional Freedom Technique, TIME Techniques™️, and Clinical Hypnotherapist.

And I used to be where you are right now. I was scared to share my dreams with the world for fear of being judged since I didn't think I was good enough to go after what I wanted. As a result, I held myself back from showing up. I unintentionally blocked myself from receiving money. And I struggled to consistently book clients and create success in my life.

Until I decided to make a change. With the help of modalities like Neuro-Linguistic Programming, I was able to reprogram my mindset to increase my confidence, boost my productivity, and effortlessly attract an abundance of money into my life. Now I want to help you do the same.
Here's how I can help:

3-Month Mindset Coaching
Ready to create some major shifts in the way you think and feel about yourself, success, money, and the business you're building? Need some accountability to make it happen? This 3-Month Mindset Coaching program is about to create a ripple effect that will impact all areas of your life moving forward.

If you're prepared to shed what's no longer serving you and embrace your next level self, this is perfect for you. Together, we will identify and release the subconscious blocks that are plaguing you. Then, cultivate your CEO mindset so you can create a fulfilling, abundant life. And it's all thanks to Neuro-Linguistic Programming, Emotional Freedom Technique, TIME Techniques™️, and Hypnotherapy. Plus, a little manifesting magic!

We'll work on embodying the version of you who attracts success, creating positive habits and rituals in your life, overcoming any limiting beliefs that are standing in your way, how to become confident as a business owner, eliminating money blocks from your life, and more.

You will receive:
nine 60-minute coaching calls over 12 weeks
and unlimited support via Voxer for the duration of our time together.
Your Investment: $4,500
Payment plan available.
---

---

Just looking for a limiting belief-busting bestie to carry around in your back pocket? The 1-Month Voxer Coaching program gives you direct access to me during the times you need it the most. Receive guidance and support to work through your biggest mindset blocks. Reach out whenever you need someone to bounce ideas off of or when you need a cheerleader. Think of me as your best friend and confidante for 30 days, guiding you towards the biggest subconscious shifts you've ever experienced.
You will receive:
one 60-minute coaching call
and unlimited Voxer support for the duration of our time together.
Your Investment: $1,750