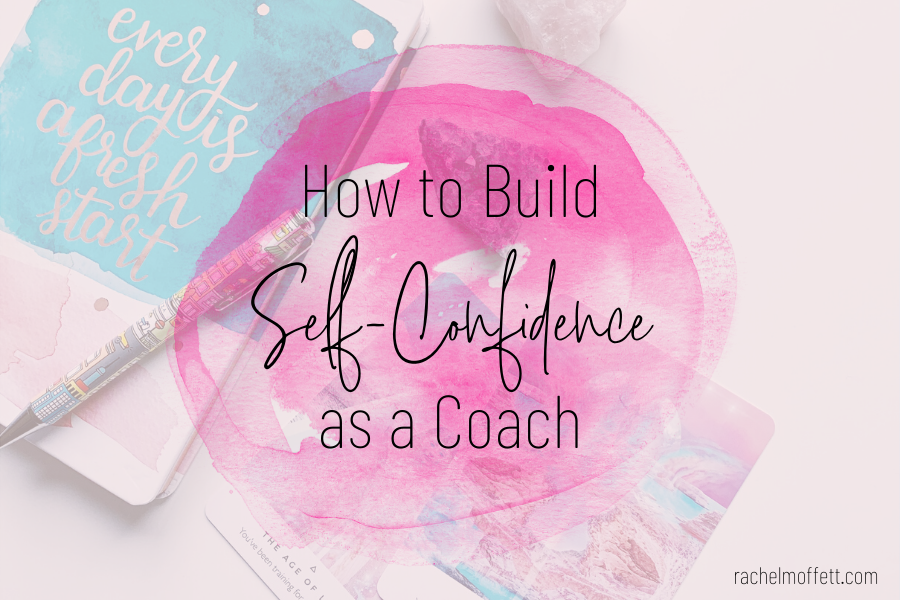 Starting a business as a brand new coach isn't always easy, especially if you're riddled with limiting beliefs that block your progress. So, as you're getting your business off the ground, how can you build self-confidence as a coach to ensure your success?

Luckily, there are a few simple things you can do to reassure yourself that you're absolutely cut out for this career path. And the best part? They're totally easy to get started with!
How to Build Self-Confidence as a Coach
Here are the three things you can do, plus a bonus tip for those who are ready to invest in their transformation as a business owner.
Conduct Market Research With Your Target Audience
When creating offerings for your business, it helps to have a clear idea of exactly what your target audience needs and how you can serve them. That's why doing a little market research is a great way to boost your self-confidence as a coach. This will allow you to develop coaching packages that are value-packed and irresistible to potential clients.

But what does this have to do with self-confidence? Well, when you trust that your offerings are incredible, you'll show up confidently and promote them with ease. And promotion is just one part of the game if you want to be successful in business. You have to shout about your coaching packages for all the world to hear. That's much easier to do when you're excited about them.
Offer Free Calls to Gain Experience
If you're just starting out in your coaching business, it can feel rather intimidating. And there will probably be a million doubts that creep into your mind. Am I good enough? Will I be successful? The list goes on. So, how can you alleviate some of those thoughts?

Well, it helps if you gain experience by having free calls with your target clients. This way, you'll be able to get comfortable in your work, thus helping you build self-confidence as a coach. And of course, the more you practice, the better you get!
Focus on Learning & Growing in Order to Better Yourself
For anyone looking to become a skilled coach, personal growth is crucial. You need to prioritize learning in any way you can… Read books or blogs, watch YouTube videos, take courses, etc. Whatever works best for you! By focusing on your education, you'll have even more valuable information to share in your free content and when working with clients. No more doubting whether or not you have anything worthy of sharing!

Another great way to build your self-confidence as a coach? Work with someone who has made it their mission to help other women become self-assured so they can go after their dreams. With the help of incredible modalities such as Neuro-Linguistic Programming and hypnosis, I help my clients overcome the limiting beliefs holding them back from success. Interested? Check out my coaching packages.